Electrical Service & EV Charging Station Installations
We are excited to be able to provide homeowners here in Yorkville with EV charging station installations when they purchase their new station from a local auto dealer. Have you been eyeing a new electric vehicle? Our licensed electricians can help install the station that will power your new vehicle at home, but make sure to call us ahead of your purchase so that we can make sure your home won't need electrical modifications ahead of the installation.
Some homes require a panel upgrade to support an EV charging station. Along with station installations, we specialize in lighting installations and repair as well as full general electrical services. No electrical job is too big or too small fro Harmonic Home Handyman. Get in touch with us today for your electric service in Yorkville.
Get In Touch
---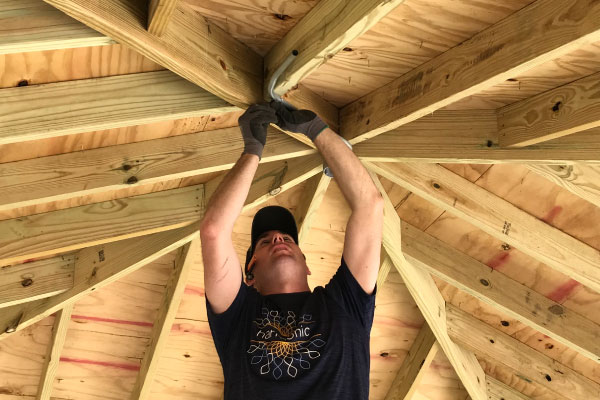 General Plumbing & Water Heating
---
Do you need plumbing service at your home in Yorkville? Our team of certified and insured plumbers are ready to tackle your plumbing problem, we can handle leaks, clogs, general repair, as well as bathroom retrofits. Plumbing work is something to lead to the experienced professional, let us assist with your plumbing service needs and have peace of mind that you're in good hands with Harmonic Handyman Home Services.
Home Renovations & Room Retrofits
---
If you've been thinking about how nice it would be to finally complete that unfinished porch, update that old bathroom tile, install the new bathroom vanity you've always wanted, or maybe just a simpler home upgrade, we can help! Harmonic Home Handyman Services is your local expert at home renovations and retrofits. We have seasoned and skilled contractors who can handle all renovation jobs large or small.
Our team can repair, replace or fix anything in your home that needs attention. Ceiling fan installation, shelving, screens, wood siding, interior and exterior doors and more. We have the tools to replace wood house trim, porch columns, outdoor lighting systems, and entertainment spaces. If you don't see your needed service listed here, give us a call to ask because chances are we can do it!
Schedule Electrical Service